Survival Island: EVO 2 – Make Your Way to Survive The Island
You have no idea how you got there, but here you are and there is only one thing you can do. And that is simply to survive the harsh island of where the only escape is to make it yourself. With so many things to do you will have to take it one day at a time, one small step at a time in Survival Island: EVO 2.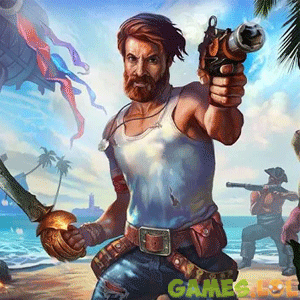 By
PRIDEGAMESSTUDIO OU PLC
| 51 downloads
Like any survival game or to survive in general in any wildland – the first thing to accomplish is to set up a base camp and build a shelter. And in this awesome free game, you get to experience it first-hand in glorious three-dimensional graphics. But there is a whole lot more to be excited about with the many great features you will find in this game.
Craft Your Survival
Of course, it would not be a survival game without some crafting. And Survival Island: EVO 2 delivers on the crafting and building side of the gameplay mechanics. Even better is that there are tons of more features that you will enjoy in this game that gives is a full-rounded spectrum of gaming entertainment for any kind of player. Best of all, you get to enjoy this game on PC and Mac by downloading it right here and right now!
Craft to Fight & Survive
There is more to survival than crafting and building because you also will have to defend yourself from the dangers that abound in Survival Island: EVO 2. as a matter of fact, you will have to make sure you have armed yourself as soon as possible because you never know when someone or something is going to attack.
Also, you can craft your armor. Plus you can upgrade both your armor and weapons to make sure you can defend the home you have built against the ever-increasing dangers. But of course, it is not always about action and fighting. Crafting also involves making everything you need so that you need to provide for your sustenance.
Explore a Vast Survival Island: EVO 2
You may think you are stranded on a deserted island, but that perception will be quickly changed once you discover how big the island is. With more than just wild animals roaming around, the island is far from being deserted. It is quite rich in life and challenges that you will face. But best of all, the island is filled with new things to explore and discover, including treasure hoards and loot that will help you survive on the island on your own. However, these treasures will take some exploration to find and you will probably encounter some enemies who would prefer not to let you get the loot too easily. So it is a good idea to always come prepared when going out for exploration.
3D Graphics and New Updates
Survival Island: EVO 2 delivers all of its exciting gameplay features in glorious 3-dimensional graphics. It is far from the typical blocky voxel-based games that are merely spin-offs of the hugely popular Minecraft. This action game leans more toward the realistic rather than the high-fantasy, so if you are looking for something a lot more grittier and intense in the survival crafting genre then this is something to try out for yourself.
Best of all, the game is still going through development and updates, with some new and exciting features that are coming up soon. One of which many players are looking out for is the online multiplayer feature. Because games are always better when you get to play with your friends or family. Or even by interacting with new people you just met online, that is what has made many other survival crafting games quite successful in their own right.
Something to Look Forward To
One of the great things about Survival Island: EVO 2 is that it is also evolving as a game. The latest update provided some bug fixes and minor updates, but the developers at PRIDEGAMESSTUDIO OU PLC have mentioned some interesting new additions that are coming soon.
The most awaited feature is the online multiplayer which will bring the game to a whole new level. So, there is a lot to be excited about with the free game as it is now and how it will potentially grow. And with that said, it is probably a very good idea to grab the game now on your PC or Mac through our free download.
Play now!